Grease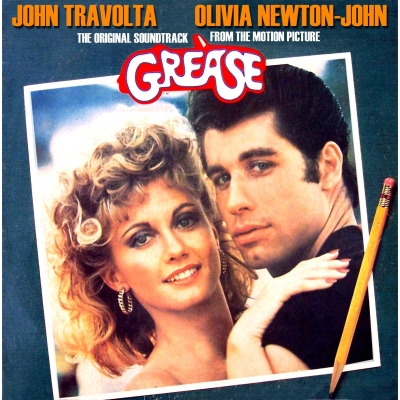 What an amazing musical!
On Wednesday 19th February, we went to the PalaCreberg theatre in Bergamo to see a special musical: Grease. We knew all about the musical because we had seen a presentation at school.
We left school at 7.30 a.m. and when we arrived, we had to wait a little to meet the other classes of our school. Then we went inside the theatre and after a few minutes we sat down and waited for the show.
The story is about a girl called Sandy and a boy called Danny who met in the summer.
At the end of the summer, Sandy told Danny that she was going back to her house in Australia but, instead, in September she went to Danny's school. There Sandy became friends with some girls (the pink ladies), for example Rizzo and Frenchy; while Danny met up with his friends (the T-birds), such as Kenickie and Doody.
During the prom at the end of the year, Sandy danced with Danny, but then his ex-girlfriend arrived and she started to dance with him. To charm Danny, Sandy became a ''bad girl'' and Danny went crazy for her!
At the end of the musical we could ask the actors some questions and we discovered that their pronunciation was so good because they were English! In the afternoon we went back to school and did our lessons for that day.
It was a wonderful experience!
Andrea Benigni, Valeria Genini, Giovanni Maffeis 3^C